Get rewarded for your referrals!
With AEP Energy's Business Referral Program, you can earn bill credits by spreading the word about AEP Energy and referring business to us. We make it easy for you to earn up to $1,000 in bill credits for every new and qualifying business customer you refer.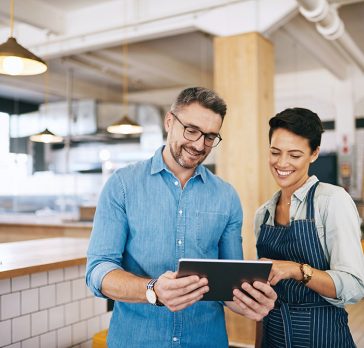 How it works.
Click on the button below to fill out the form.
Contact your sales representative to receive your business referral code.
Get rewarded! With each eligible business that enrolls with AEP Energy, you'll receive a bill credit amount that is based on the annual energy usage of the referred business.
AEP Energy will notify you when your referred business enrolls with us. You'll receive your credit within 90 days of the referred business' enrollment.
| Annual Energy Usage (MWhs) | Referral Bill Credit Amount |
| --- | --- |
| 15-49 | $25 |
| 50-499 | $100 |
| 500-4,999 | $500 |
| 5,000+ | $1,000 |
Referring customers may refer an unlimited number of businesses to AEP Energy. To be eligible for a bill credit reward, the referring business customer must be a current customer of AEP Energy at the time of the bill credit award. In addition, the referred business must sign an energy purchase agreement of at least a 12-month term with AEP Energy, be a new business customer with minimum annual usage of 15 megawatt-hours (MWh), and have its enrollment be accepted by the applicable local utility. The referring business customer will receive its related bill credit within 90 days of the referred business's enrollment date. AEP Energy's Business Referral Program is subject to the Business Referral Program Terms and Conditions, which are located at AEPenergy.com/referrules and are subject to change at AEP Energy's sole discretion. AEP Energy's retail energy product offerings are not available in all areas.