illinois Electric Supplier
Great rates, rewards & options
Are your neighbors' electricity rates better than yours? It's time to take control.
Already an AEP Energy customer? Login to view account details
or re-enroll at the same rate as new customers.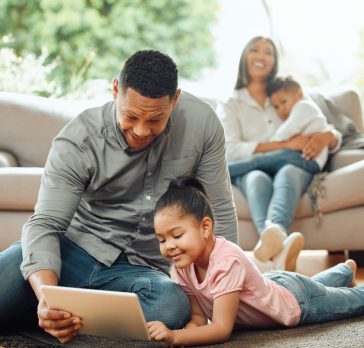 Illinois residents can choose who supplies their electricity.
Illinois has a deregulated energy market. That means the old days of monopolies, high prices, and low-quality service are gone. It also means you have choice, which means more options for where you get your energy, how much you pay for it and the options that come with it.
why AEP Energy
Two reasons

to choose AEP Energy.

If you live in The Prairie State, it's fast and easy to change your electric supplier. It's also rewarding. Use your power to save money and take advantage of green energy options.
Save money

AEP Energy provides market-based electricity rates that are often lower than your local electric utility. You'll get peace of mind knowing that you are paying a stable price while getting the same service and bill you currently receive. Now, that's powerful.

Protect the planet

It's possible to positively impact Illinois and the world around you by choosing a renewable electricity plan. With an ECO-Advantage® option from AEP Energy, there's no interruption of service, equipment installation or additional costs.
Why Switch
AEP Energy gives you a better energy experience.
From Chicago to Springfield and Peoria to Rockford, Illinois residents can choose AEP Energy to save money, go green, avoid billing surprises and much more.
Get a better price
Lower the rate you're paying per unit of energy consumed to lower your energy bills.
Stop Paying Variable Rates
Get a fixed-rate plan that doesn't ebb and flow with seasonal demands.
Reduce Carbon Footprint
Do your part to protect the environment by getting your energy from green sources.
Enjoy Peace of Mind
Stop worrying that you're overpaying or getting duped by your energy supplier.
Electricity from AEP Energy. Service from your utility.
Switching to AEP Energy takes just minutes, and we'll take care of everything else. We buy electricity from producers. Then we work with your local utility company, who delivers your power, reads your meter, does repairs and sends your bills. You get the service, price and innovation you prefer.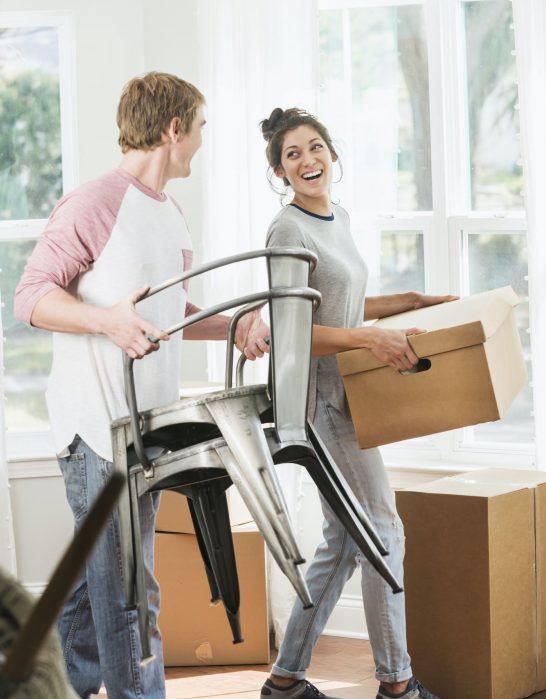 Hear from our customers
Why do Illinois residents choose AEP Energy?
AEP Energy is an electricity provider that serves thousands of customers in Illinois. Read what some of our customers have to say about their experience.


I searched energy suppliers online, checked all the suppliers in my area, visited their websites and found AEP Energy. They had flexible contract terms and much better pricing than the "great" my current provider was going to give me. They made switching easy; just fill out the information online and they took care of the rest. I haven't had any issues to this point and don't expect to.

John K.

Homer Glen, IL
AEP Energy is a very reliable alternative energy company with no termination fees ever. They won't call you & harass you over phone to get your business. Also, if you have a contract with them ready to expire, they send you a letter to let you know a month in advance.

Carol B.

Beecher, IL
AEP Energy offered the best price with the longest contract of all the energy suppliers in my area for 100% wind power. Their easy-to-use website and friendly customer service made the experience very easy.

Mathew S.

Brookfield, IL
AEP Energy has had, in the last two-three years, very competitive prices compared to other suppliers. Also, their customer service is top notch. I would recommend AEP Energy.

Iona W.

Urbana, IL
I chose AEP Energy to opt out of a default aggregated deal another supplier provided at a higher cost. AEP Energy not only provided a lower cost, but also had a fixed rate and no cancellation fee. After figuring out their amazing deal, I switched online in a few minutes thanks to their easy to understand, reliable website.

Gi T.

Urbana, IL
Electric companies in Illinois
Commonwealth Edison
ComEd is part of Exelon Corporation, which serves approximately 10 million customers, including more than four million customers across northern Illinois.
FAQs
Answering your questions
Enrollment
No. Most Public Utilities Commissions have only allowed investor owned utilities to participate in electric choice. Municipal electric cooperatives do not participate in electric choice.

There is no equipment to install or any changes in wiring or hardware. You also won't experience any interruptions as a result of enrolling with AEP Energy and there will be no changes in your electricity delivery.

Eligibility rules for assistance programs can vary by state and/or utility. Please contact your local utility for more information. In Illinois, we can enroll customers who are currently on a Percentage of Income Payment Plan (PIPP) or Low Income Home Energy Assistance Program (LIHEAP) and you will not notice a change with regard to your PIPP or LIHEAP benefits.

Unfortunately, if you owe money to the local utility, you are not eligible to enroll with AEP Energy until your balance has been paid.

No, AEP Energy will take care of notifying the local utility. Enrolling with AEP Energy does not eliminate or cancel your current local utility service. You will remain a customer of your current local utility as they will continue to read your meter, send you one bill that contains all of your charges and provide maintenance and emergency services.

In most cases, your service will begin on the next available meter-read date after your local utility accepts your enrollment. This typically takes up to 45-75 days after we receive your enrollment form.

Switching fees are a cost imposed by your local utility (with the exception of Pennsylvania) that you may incur as a result of changing suppliers. However, AEP Energy will cover those charges. Please note – switching fees should not be confused with early termination fees. Many price plans do not include an early termination fee, however, please carefully review the terms and conditions of your contract.

Many of our price plans do not have an early termination fee if you cancel prior to the end of your agreement. However, please carefully review the terms and conditions of your contract.

Yes, our price plans will require that you enter into a contract. Your agreement will outline the terms and conditions including your price and term length, as well as cancellation and renewal provisions.

AEP Energy has a variety of electricity product offerings to meet your energy needs. Click here to see the price plans for your area.

You will need to provide AEP Energy with your account name and service address as listed on your utility bill, as well as your utility account number. Some utilities use various forms of account numbers or identifiers for their customers. Click here to use our Utility Number Reference Guide to help you find your utility account number and identify what type of information to provide AEP Energy.

It's easy to enroll with AEP Energy! Simply enroll online by browsing the price plans for your area or give us a call at 1-855-300-7192.
General
Thank you for your interest in AEP Energy's Illinois Net Metering Program. Click here to learn more about the program and download your application.

Renewable energy comes from natural sources that are infinite and constantly replenished, like sunlight and wind. Choosing renewable energy is a sustainable and environmentally-friendly way to power your home. Learn more about renewable energy and its benefits here.

If you are moving to a new home or apartment, call your local utility to place a disconnect order and arrange for service at the new location. Then contact one of our Customer Care Representatives toll free at 1-866-258-3782 or by completing the contact form here to let us know your plans. Although you can't transfer your agreement to the new location, you can sign up your new location under a new agreement if it is within a service area that we serve. Click here to see what markets we serve.

Many price plans do not include an early termination fee, however, please refer to your service agreement for cancellation provisions.

Many consumers have the power to choose an electricity and natural gas supplier, like AEP Energy. If your home is located in a deregulated state, you can choose who supplies your generation and transmission services and what price you pay for it. This allows you to choose the supply plan and contract length that works for you. To learn more about how energy choice works and its benefits, click here.
Renewal
The monthly variable prices are listed below and are updated monthly.

Variable Month-to-Month Price Plan*

| | Ameren | ComEd |
| --- | --- | --- |
| Dec-23 | 8.29 ¢ / kWh | 7.99 ¢ / kWh |
| Nov-23 | 7.69 ¢ / kWh | 6.99 ¢ / kWh |
| Oct-23 | 7.69 ¢ / kWh | 6.99 ¢ / kWh |
| Sep-23 | 7.69 ¢ / kWh | 6.99 ¢ / kWh |
| Aug-23 | 8.09 ¢ / kWh | 7.29 ¢ / kWh |
| July-23 | 8.09 ¢ / kWh | 7.29 ¢ / kWh |
| June-23 | 10.99 ¢ / kWh | 8.99 ¢ / kWh |
| May-23 | 10.59 ¢ / kWh | 8.99 ¢ / kWh |
| Apr-23 | 10.59 ¢ / kWh | 8.99 ¢ / kWh |
| Mar-23 | 10.59 ¢ / kWh | 8.99 ¢ / kWh |
| Feb-23 | 10.59 ¢ / kWh | 8.99 ¢ / kWh |
| Jan-23 | 10.59 ¢ / kWh | 9.49 ¢ / kWh |
| Dec-22 | 10.59 ¢ / kWh | 9.49 ¢ / kWh |
| Nov-22 | 10.59 ¢ / kWh | 9.49 ¢ / kWh |
| Oct-22 | 10.59 ¢ / kWh | 9.49 ¢ / kWh |
| Sep-22 | 10.59 ¢ / kWh | 8.99 ¢ / kWh |
| Aug-22 | 10.59 ¢ / kWh | 8.99 ¢ / kWh |
| July-22 | 10.59 ¢ / kWh | 8.99 ¢ / kWh |
| June-22 | 9.99 ¢ / kWh | 8.29 ¢ / kWh |
| May-22 | 6.49 ¢ / kWh | 8.29 ¢ / kWh |
| Apr-22 | 6.29 ¢ / kWh | 8.99 ¢ / kWh |

*The month-to-month variable price per kWh is based upon the applicable RTO prevailing market and business conditions for electricity at the local utility load zone or equivalent market delivery point, plus an adder of up to $0.05 per kWh. Your price will include generation and transmission charges (if applicable for your service utility area), but will not include charges for local utility service (generally, delivery charges and other utility service fees) and taxes. If you have any additional questions, please contact Customer Care at 866-258-3782 Monday through Friday, 8 a.m. to 7 p.m.. (Eastern Time) or complete contact form here.

You will receive a notification 45 to 60 days prior to the end of your current contract which will provide your renewal options. Please call one of our Enrollment Specialists toll free at 1-866-258-3782 if you have any additional questions.