Philadelphia Electricity Supplier
Great rates for the birthplace of America.
Philadelphia has energy choice. Make a smart switch. Choose AEP Energy, an Electric Generation Supplier.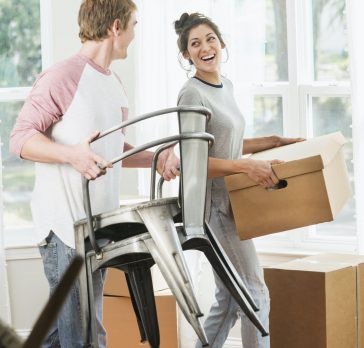 Why A
EP Energy?
Instead of paying fluctuating utility rates, with AEP Energy, you'll receive:
Fixed-rate pricing for the duration of the plan you choose
Same reliable service at a better price
No cancellation fees if you are not 100% satisfied
Reward Dollars to use in AEP Energy Reward Store
Believe it.
What do your fellow Philadelphians pay for electricity? If you have never considered that question, you may be interested to know that many of them may have a better plan than you. How is that possible? They are using AEP Energy as their Electric Generation Supplier (EGS).
Now, your next question may be if switching to a different EGS actually offers a better rate or is worth the hassle. The answers are yes and there is no hassle at all. In fact, AEP Energy has helped thousands of people in the Philadelphia area save money. And, we've made sure that switching is quite easy.
With AEP Energy, you get secure electricity prices. You also get the same bill and service from your local utility. Plus, we sell power at market-based prices. So you get protection from potentially volatile and fluctuating electricity rates, which means a fixed price, no early termination fees, and peace of mind.
Rely on AEP Energy to be your electric supplier. We are not only a part of one of the largest and oldest energy companies in the United States, we are also committed to complete customer satisfaction.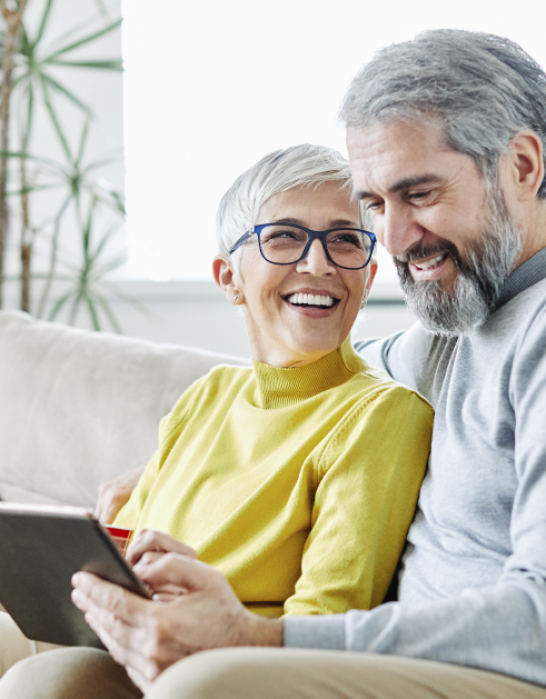 Good for Philly and
the environment.
Our Philadelphia-area customers can get electricity service while supporting a cleaner environment with an AEP Energy supply plan.
ECO-Advantage® is a plan that matches 100% of your electricity usage with national Green-e® Energy certified wind Renewable Energy Certificates (RECs). When you buy and pair RECs with your electricity service, you get and use renewable electricity.
RECs also help build a market for renewable electricity and reduces greenhouse gas emissions. That means ECO-Advantage® helps you make a positive environmental impact without having to use expensive equipment or pay additional costs. It's a win-win.
Let AEP Energy be your renewable electricity provider.
ECO-Advantage is Green-e Energy certified, and meets the environmental and consumer-protection standards set forth by the nonprofit Center for Resource Solutions. Learn more at www.green-e.org.
The City of Love, and energy choice.
Philadelphia has four centuries of rich history and, in that time, has become a destination for millions of people. So, whether you and your family landed near Temple and Drexel or close to Holy Family and Thomas Jefferson Universities, AEP Energy can work for you. From Germantown to Southwest Philly, Reading to Camden, there is a plan that fits your location.
Powering the workshop of the world.
Long before the Industrial Revolution, people in Philadelphia were working hard to improve the city and the entire country. AEP Energy is proud to be an Electric Generation Supplier for one of the United States' oldest and largest cities, along with its surrounding communities.
Energy deregulation has helped homeowners in Philadelphia and surrounding counties like Montgomery, Bucks, Delaware, Chester, and Camden to take greater control of their energy costs. This means they don't have to buy energy from the local utility company. They can choose the energy supplier and plan that meets their energy needs best.
Families in "The City of Brotherly and Sisterly Love" can be sure their homes are warm in the winter and cool in the summer, while feeling confident they will have energy rates that are stable. Whether they are rooting for their Eagles, Flyers, Phillies, or 76ers, families in the Philadelphia-area can rely on AEP Energy to keep the power running to their televisions.
AEP Energy offers electricity plans to almost every borough in Philadelphia and most of the surrounding towns, including: Upper Darby, Bensalem, Lower Merion, Abington, Bristol, Haverford, Middletown, Northampton, Reading, Cherry Hill, and more. Zip codes include:
19019, 19092, 19101, 19102, 19103, 19104, 19105, 19106, 19107, 19108, 19109, 19110, 19111, 19112, 19114, 19115, 19116, 19118, 19119, 19120, 19121, 19122, 19123, 19124, 19125, 19126, 19127, 19128, 19129, 19130, 19131, 19132, 19133, 19134, 19135, 19136, 19137, 19138, 19139, 19140, 19141, 19142, 19143, 19144, 19145, 19146, 19147, 19148, 19149, 19150, 19151, 19152, 19153, 19154, 19160, 19161, 19176, 19184, 19093, 19099, 19155, 19162, 19170, 19171, 19172, 19173, 19175, 19177, 19178, 19179, 19181, 19182, 19183, 19185, 19187, 19188, 19190, 19191, 19192, 19193, 19194, 19195, 19196, 19197, 19244, 19255
AEP Energy has price plans and renewable energy options that are among the most competitive in the area.
Electric Companies in
Philadelphia.
The following electric distribution companies provide the distribution and transmission of electric power in Philadelphia and the surrounding areas. AEP Energy is also available in nearby counties like Montgomery County and Bucks County.
PECO Energy Company
PECO, formerly the Philadelphia Electric Company, serves over 2 million customers in southeastern PA, including Philadelphia, Bucks, Chester, Delaware, and Montgomery Counties. They maintain about 28,000 miles of power lines.
Metropolitan Edison Co. (Met-Ed)
Met-ed is one of FirstEnergy's ten regulated distribution companies that together form one of the nation's largest investor-owned electric systems.
Why Philadelphia chooses AEP Energy.
AEP Energy customers in the Philly area are very pleased. Read what they have to say.
Very good price and terms for electricity. Very easy to enroll online. Was very satisfied with followup.

Don H.

Doylestown, PA
I am very pleased with having AEP [Energy] as my electric supplier & was amazed that I could reenroll with them once my original contract was about to expire at a very competitive rate as I first had.

Joseph K.

Philadelphia, PA
I have been an AEP [Energy] customer for several years and started using renewable energy sources several years ago. The staff at AEP [Energy] explained everything clearly and made the process very simple. The prices are also good making this an easy choice.

Nancy L.

Doylestown, PA
Great experience with AEP [Energy]! I love that they offer renewable energy which is why I initially chose to use this company. Everything is simple and straightforward, easy first time and re-enrollment process. Would highly recommend.

Katie W.

Philadelphia, PA
AEP Energy is the right choice because they offer entirely renewable (clean/green) energy with low priced, fixed term contracts and NO cancellation fee! Their website was easy to navigate! Definitely the way to go!!

Maureen S.

Doylestown, PA
AEP Energy not only offers excellent pricing and annual contracts, their website is also easy to use. If you are looking to switch, give AEP Energy a close look. You won't be sorry.

Jim M.

West Chester, PA
I have found AEP Energy to be extremely customer friendly. The sign-up process was a breeze and upon doing so I found their rates, their intro period and their incentives to be unique and generous. Best of all, their service went into effect right away, which will save me a good bit on my energy bill.

Joseph V.

Philadelphia, PA
I appreciate that AEP Energy provides renewable energy at an affordable price point with no early termination fees.

Michele O.

Downingtown, PA
Frequently Asked Questions
Enrollment
No. Most Public Utilities Commissions have only allowed investor owned utilities to participate in electric choice. Municipal electric cooperatives do not participate in electric choice.

There is no equipment to install or any changes in wiring or hardware. You also won't experience any interruptions as a result of enrolling with AEP Energy and there will be no changes in your electricity delivery.

Eligibility rules for assistance programs can vary by state and/or utility. Please contact your local utility for more information. In Pennsylvania, we can enroll customers who are currently on a Percentage of Income Payment Plan (PIPP) or Low Income Home Energy Assistance Program (LIHEAP) and you will not notice a change with regard to your PIPP or LIHEAP benefits.

Unfortunately, if you owe money to the local utility, you are not eligible to enroll with AEP Energy until your balance has been paid.

No, AEP Energy will take care of notifying the local utility. Enrolling with AEP Energy does not eliminate or cancel your current local utility service. You will remain a customer of your current local utility as they will continue to read your meter, send you one bill that contains all of your charges and provide maintenance and emergency services.

In most cases, your service will begin on the next available meter-read date after your local utility accepts your enrollment. This typically takes up to 45-75 days after we receive your enrollment form. In Pennsylvania, our service may begin as soon as three days after enrollment. You will receive a confirmation letter from your local utility that will provide your specific start date.

Switching fees are a cost imposed by your local utility (with the exception of Pennsylvania) that you may incur as a result of changing suppliers. However, AEP Energy will cover those charges. Please note – switching fees should not be confused with early termination fees. Many price plans do not include an early termination fee, however, please carefully review the terms and conditions of your contract.

Many of our price plans do not have an early termination fee if you cancel prior to the end of your agreement. However, please carefully review the terms and conditions of your contract. In Pennsylvania, keep in mind that no supplier is allowed to charge an early termination fee during the last month of your agreement.

Yes, our price plans will require that you enter into a contract. Your agreement will outline the terms and conditions including your price and term length, as well as cancellation and renewal provisions.

AEP Energy has a variety of electricity product offerings to meet your energy needs. Click here to see the price plans for your area.

You will need to provide AEP Energy with your account name and service address as listed on your utility bill, as well as your utility account number. Some utilities use various forms of account numbers or identifiers for their customers. Click here to use our Utility Number Reference Guide to help you find your utility account number and identify what type of information to provide AEP Energy.

It's easy to enroll with AEP Energy! Simply enroll online by browsing the price plans for your area or give us a call at 1-855-300-7192.
General
Renewable energy comes from natural sources that are infinite and constantly replenished, like sunlight and wind. Choosing renewable energy is a sustainable and environmentally-friendly way to power your home. Learn more about renewable energy and its benefits here.

1. If moving to a location within the same service area: You may be able to keep AEP Energy as your existing supplier when you move to a new address within the same service area with a program called Seamless Move. You should call your electric distribution company to provide a disconnect date for the old account and a connect date for the new account within the same phone call. If you are eligible for the Seamless Move program, you will be able to keep AEP Energy at your new location without interruption. For more information about the Seamless Move program, please contact your electric distribution company.

2. If moving to a location in a new service area in Pennsylvania served by AEP Energy: You may be able arrange for AEP Energy as your supplier on the connect date for your new location with a program called Instant Connect. Call your electric distribution company to set-up service at the new location and then contact one of our Customer Care Representatives toll free at 1-866-258-3782 to let us know your plans. Although you can't transfer your agreement to the new location, you can sign up your new location under a new agreement. We'll take care of the details to coordinate supply service beginning day one.

3. If moving to a location in a service area outside of Pennsylvania: If you are moving to a new home or apartment outside of your current service area, call your electric distribution company to place a disconnect order and arrange for service at the new location. Then contact one of our Customer Care Representatives toll free at 1-866-258-3782 or by completing the form here to let us know your plans. Although you can't transfer your agreement to the new location, you can sign up your new location under a new agreement if it is within a service area that we serve. Click here to see what markets we serve.

Many price plans do not include an early termination fee, however, please refer to your service agreement for cancellation provisions.

Many consumers have the power to choose an electricity and natural gas supplier, like AEP Energy. If your home is located in a deregulated state, you can choose who supplies your generation and transmission services and what price you pay for it. This allows you to choose the supply plan and contract length that works for you. To learn more about how energy choice works and its benefits, click here.