Marysville & Union County Electricity Supplier
Get Great Electricity Rates in Marysville and Union County.
You have a choice when it comes to energy. Make your switch a smart one. Choose AEP Energy: a Competitive Retail Electric Service Provider.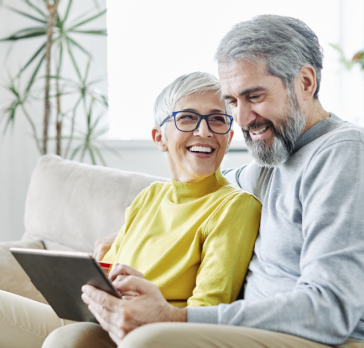 Why Choose
AEP Energy?
Instead of paying fluctuating utility rates, with AEP Energy, you'll receive:
Fixed-rate pricing for the duration of the plan you choose
Same reliable service at a better price
No cancellation fees if you are not 100% satisfied
Reward Dollars to use in AEP Energy Reward Store
Better Electric Rates Close to Home
Your neighbor down the road may be paying less for their electricity every month. It makes you wonder… are you paying too much? It may be time to explore competitive electric rates, notable customer service, and dependable customer service you can count on with AEP Energy: a Competitive Retail Electric Service Provider (CRES).
Is it worth switching to a different electricity supplier, and will you truly get a better rate? Good news: AEP Energy has helped thousands of people in the Marysville area save money. And, we promise, switching is very easy! See what our friends in nearby Delaware County have to say about their services with AEP Energy.
When you choose AEP Energy, you get secure electricity prices along with the same bill and service from your local utility. We are able to protect you from potentially volatile and fluctuating electricity rates by selling power at market-based prices. That means you get a fixed price, no early termination fees, and peace of mind.
When you weigh options for your electric supplier, choose AEP Energy. We're part of one of the largest and oldest energy companies in the United States, and we're committed to total customer satisfaction.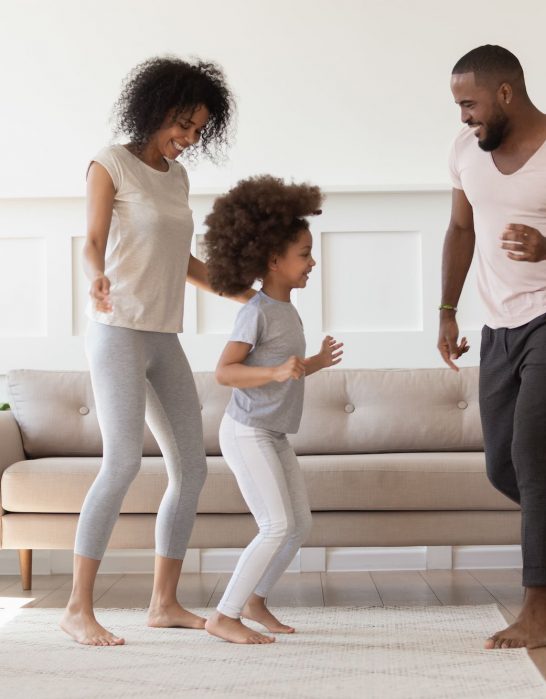 Renewable Electricity in Marysville and Union County
AEP Energy believes in supporting a cleaner environment with renewable energy options, and we're proud to offer renewable energy plans to customers in Union County.
Our renewable energy plan is called ECO-Advantage®, and it matches 100% of your electricity usage with national Green-e® Energy certified wind Renewable Energy Certificates (RECs). When you buy and pair RECs with your electricity service, you're getting and using renewable electricity.
Buying RECs also helps build a market for renewable electricity and reduces greenhouse gas emissions. ECO-Advantage® helps you make a positive impact on the environment without expensive equipment or additional costs. It's a win-win.
Let AEP Energy be your renewable electricity provider.
ECO-Advantage is Green-e Energy certified, and meets the environmental and consumer-protection standards set forth by the nonprofit Center for Resource Solutions. Learn more at www.green-e.org.
A Trusted Electricity Provider
for Union County
Union County is a place many Ohioans call home. With a bustling automotive manufacturing industry and thriving agriculture industry (more than 70 % of the county's acreage is farmland), Union County relies on dependable, hard working residents to keep various businesses afloat. And in return, AEP Energy is proud to offer competitive electricity rates to those living in the area.
From the maple tree-lined streets of Marysville to an impressive collection of unique agritourism venues, there's plenty of things to see and do in the area that all tie back to Union County's beloved agricultural. Pick your own fruits, taste local honey, visit farm animals, and more.
Enjoying the great outdoors and natural resources around you is important – just as the ability to choose your electricity provider. This is where AEP Energy comes into play and is happy to provide electricity plans and competitive rates to keep the lights on at home.
AEP Energy is a Competitive Retail Electric Service Provider Serving Marysville and Union County
AEP Energy is proud to be a Competitive Retail Electric Service Provider (CRES) for Marysville and other communities in Union County.
Energy deregulation has given homeowners the ability to take greater control of their energy costs, meaning they don't need to exclusively purchase energy from their local utility company. This means that residents can choose an energy supplier and plan that best meets their energy needs.
Families in Union County can keep their homes warm in the winter and cool in the summer, all while knowing they can count on stable energy rates from AEP Energy.
AEP Energy offers electricity plans to almost every town in the region, including: Broadway, Irwin, Magnetic Springs, Marysville, Milford Center, Raymond, Richwood, and Unionville Center.
Here is a list of zip codes in Union County we serve:
43007, 43029, 43036, 43040, 43041, 43045, 43067, 43344, 43077
Electric Companies in Union County
The following electric distribution companies provide the distribution and transmission of electric power in Union County.
Ohio Edison
Ohio Edison, owned by Akron-based FirstEnergy Corp, offers competitive electricity rates and general electrical services to more than one million customers in northeast and north-central Ohio.
AES Ohio
AES Ohio is an electric utility serving 24 counties in the West Central Ohio region. Headquartered in Dayton, AES Ohio has been powering the Miami Valley since 1911. Today, AES Ohio serves more than 500,000 customer accounts and reaches 1.25 million people. AES Ohio was formerly known as the Dayton Power & Light (DP&L) Company until it announced its new name and brand identity as AES Ohio in February 2021.
Why Residents of Ohio Choose AEP Energy
Our valued customers share their thoughts and experiences working with AEP Energy.
I chose AEP Energy because their rates were very competitive and the representative I spoke with was very informative and personable.

Lilly W.

OH
Great price for electric rates and reliable services, always.

Clarence P.

OH
I switched to AEP a couple years ago and was very surprised at the fact that there is no early termination fee. My previous supplier did have a fee, and that made me have to wait to renew my contract at the renewal time. With AEPE, I can check the rates when I want and if the rate is better for my budget at that time, I can re-enroll and start a new contract. I was surprised that I earned some rewards with AEP in their reward store, which I ended up cashing in for a Google Home Mini with a LED lightbulb.

Tony C.

OH
I called to cancel my existing contract with AEP since the rates were lower. Rep offered a better deal. She was very pleasant, not pushy, just offered a couple options. It was a quick and easy process.

Joann M.

OH
In this day of rising costs, I was pleasantly surprised to find my AEP Electric rates would be dropping on my new agreement. The Customer Service Rep who handled my re-enrollment was very clear in explaining the new rates and terms available and the process was handled in a very short time on the phone. All my documentation arrived in a timely manner as promised. Very happy with the service.

Hank D.

OH
Frequently Asked Questions
Enrollment
No. Most Public Utilities Commissions have only allowed investor owned utilities to participate in electric choice. Municipal electric cooperatives do not participate in electric choice.

There is no equipment to install or any changes in wiring or hardware. You also won't experience any interruptions as a result of enrolling with AEP Energy and there will be no changes in your electricity delivery.

Eligibility rules for assistance programs can vary by state and/or utility. Please contact your local utility for more information. In Ohio, unfortunately customers currently enrolled in PIPP or PIPP Plus are not eligible to enroll with AEP Energy.

Unfortunately, if you owe money to the local utility, you are not eligible to enroll with AEP Energy until your balance has been paid.

No, AEP Energy will take care of notifying the local utility. Enrolling with AEP Energy does not eliminate or cancel your current local utility service. You will remain a customer of your current local utility as they will continue to read your meter, send you one bill that contains all of your charges and provide maintenance and emergency services.

In most cases, your service will begin on the next available meter-read date after your local utility accepts your enrollment. This typically takes up to 45-75 days after we receive your enrollment form.

Switching fees are a cost imposed by your local utility (with the exception of Pennsylvania) that you may incur as a result of changing suppliers. However, AEP Energy will cover those charges. Please note – switching fees should not be confused with early termination fees. Many price plans do not include an early termination fee, however, please carefully review the terms and conditions of your contract.

Many of our price plans do not have an early termination fee if you cancel prior to the end of your agreement. However, please carefully review the terms and conditions of your contract.

Yes, our price plans will require that you enter into a contract. Your agreement will outline the terms and conditions including your price and term length, as well as cancellation and renewal provisions.

AEP Energy has a variety of electricity product offerings to meet your energy needs. Click here to see the price plans for your area.

You will need to provide AEP Energy with your account name and service address as listed on your utility bill, as well as your utility account number. Some utilities use various forms of account numbers or identifiers for their customers. Click here to use our Utility Number Reference Guide to help you find your utility account number and identify what type of information to provide AEP Energy.

It's easy to enroll with AEP Energy! Simply enroll online by browsing the price plans for your area or give us a call at 1-855-300-7192.
General
Renewable energy comes from natural sources that are infinite and constantly replenished, like sunlight and wind. Choosing renewable energy is a sustainable and environmentally-friendly way to power your home. Learn more about renewable energy and its benefits here.

If you are moving to a new home or apartment, call your local utility to place a disconnect order and arrange for service at the new location. Then contact one of our Customer Care Representatives toll free at 1-866-258-3782 or by completing the contact form here to let us know your plans. Although you can't transfer your agreement to the new location, you can sign up your new location under a new agreement if it is within a service area that we serve. Click here to see what markets we serve.

Many price plans do not include an early termination fee, however, please refer to your service agreement for cancellation provisions.

Many consumers have the power to choose an electricity and natural gas supplier, like AEP Energy. If your home is located in a deregulated state, you can choose who supplies your generation and transmission services and what price you pay for it. This allows you to choose the supply plan and contract length that works for you. To learn more about how energy choice works and its benefits, click here.