Cincinnati Natural Gas Supplier
Get Great Natural Gas Rates in Cincinnati.
Cincinnati has energy choice. Make a smart switch. Choose AEP Energy, a Certified Retail Natural Gas Service Provider.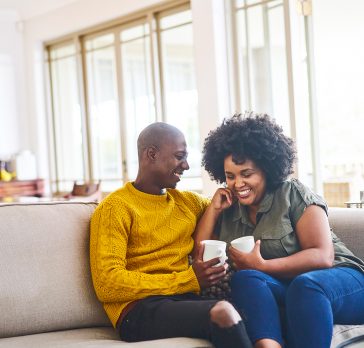 Why
AEP Energy?
Instead of paying fluctuating utility rates, with AEP Energy, you'll receive:
Fixed-rate pricing for the duration of the plan you choose
Competitive pricing based on current market rates
Same reliable service at a better price
No cancellation fees if you are not 100% satisfied
Reward Dollars to use in AEP Energy Reward Store
Believe it.
Did you know your neighbor might pay less for their natural gas than you do? That's because their price plan may be different, since they're using AEP Energy as their Certified Retail Natural Gas Service Provider.
Here's the good news. Enrolling with AEP Energy is hassle-free. Plus, we've already helped thousands of people in the Cincinnati area save money. So signing up is not only worth it, it's also easy.
Choose AEP Energy to get secure natural gas prices. We're able to protect you from fluctuating natural gas rates by selling power at market-based prices. That means you get a fixed price, no early termination fees, and peace of mind. You also get the same bill and service from your local utility.
When you choose your natural gas supplier, rely on AEP Energy. We're one of the largest and oldest energy companies in the United States, and we're committed to total customer satisfaction.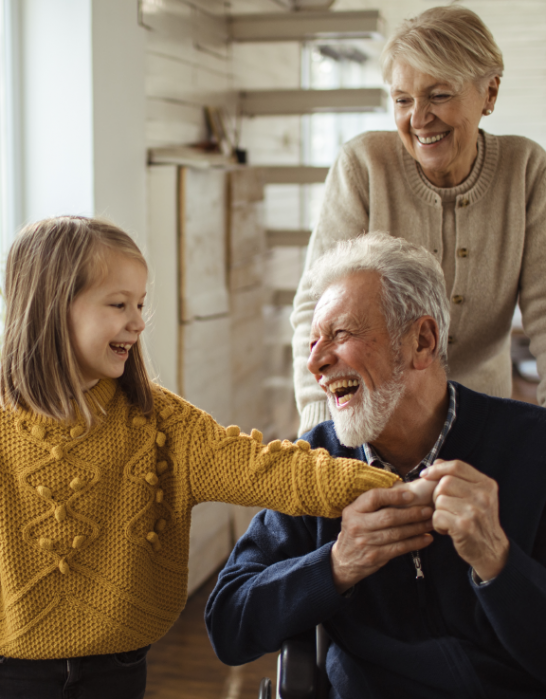 Cincinnati Has the Power to Choose Its Energy Supplier
Whether you're near downtown Cincinnati, Over-The-Rhine, Hyde Park or Westwood, AEP Energy has a natural gas plan that's right for your Cincinnati location.
The Natural Gas Supplier Serving the Cincinnati Region.
Energy deregulation in the Cincinnati area has enabled homeowners in counties like Athens, Butler, Clermont, Clinton, Hamilton and Warren to take greater control of their energy costs. They can choose an energy supplier and plan that best meets their energy needs instead of just buying from the utility company. AEP Energy is also a Competitive Retail Electric Service Supplier for the Cincinnati area as well.
Families in Cincinnati can be sure their homes are warm in the winter and cool in the summer, while feeling confident that their budget and energy rates will be stable with AEP Energy. While they prepare their next meal or start their fireplace in the winter, families can rest easy knowing their appliances will run reliably and homes will be comfortable all year round.
AEP Energy offers natural gas plans to almost every town in the region, including: Hamilton, Middletown, Oxford, Norwood, Forest Park, Mason, Lebanon, Sharonville, Monroe, Trenton, Loveland, Wilmington, Blue Ash, Springdale, Reading and many more.
The Cincinnati metropolitan area provides residents a number of competing energy suppliers, allowing the people a chance to pick the natural gas supplier that fits their needs. AEP Energy has price plans that are among the most competitive.
Natural Gas Companies in the
Cincinnati Metro area.
The following natural gas companies provide the distribution and transmission of natural gas in Athens, Butler, Clermont, Clinton, Hamilton and Warren County, and the surrounding areas.
As one of Ohio's leading energy companies, Columbia Gas of Ohio is the largest natural gas provider in the state. With headquarters in Columbus, Columbia Gas of Ohio currently employs nearly 1,000 professionals who support 1.4 million customers. Columbia Gas of Ohio is one of the six energy companies of NiSource, which together deliver energy to nearly 4 million customers.
CenterPoint Energy (formerly Vectren)
Headquartered in Houston TX, CenterPoint Energy is a domestic energy company with over 9,000 employees. CenterPoint Energy provides natural gas to over 4 million homes and businesses in six states - Indiana, Louisiana, Minnesota, Mississippi, Ohio, and Texas. CenterPoint Energy merged with Vectren Corporation in 2018; the company was known as Vectren in Ohio until May 2021.
With roots dating back to 1904 in South Carolina, Duke Energy has grown to serve more than 1.6 million natural gas customers across North Carolina, South Carolina, Tennessee, Ohio, and Kentucky. As a Fortune 150 company, Duke Energy currently employs over 28,000 people and offers a variety of both natural gas and electricity services to suit residential utility needs.
Why Cincinnati Chooses AEP Energy.
AEP Energy customers in Southwest Ohio are very pleased. Read what they have to say.
AEP will remind you when your contact is up. I had other companies not tell me and double my rate, and I was stuck with it for several months until I got transferred to new company. I've been with AEPE for a few years now and have never had any problems.

Brian D.

Cincinnati, OH
AEP Energy has been great! They send you a reminder when your current rate is about to expire and renewing at a new low rate on their website was extremely easy. There is a nice rewards program also and they send fun, informative emails out every so often. I am very pleased with my AEP Energy experience!

Katrina G.

Jefferson, OH
I was very happy to learn that AEP Energy has a 100% green energy option at a VERY competitive rate. In fact, my rate for the coming year was lower than the previous year. I know others who are looking for a green energy option and I am going to be sure they check out AEP Energy! Everyone should sign up for 100% green energy.

Peggy B.

Camden, OH
AEP Energy is not only the best, but they also have competitive rates; far better than the other companies. I am never again switching from AEP Energy. They will have me for life.

Steve S.

Athens, OH
Frequently Asked Questions
General
If you are moving to a new home or apartment, call your local utility to place a disconnect order and arrange for service at the new location. Then contact one of our Customer Care Representatives toll free at 1-866-258-3782 or by completing the contact form here to let us know your plans. Although you can't transfer your agreement to the new location, you can sign up your new location under a new agreement if it is within a service area that we serve. Click here to see what markets we serve.

Many price plans do not include an early termination fee, however, please refer to your service agreement for cancellation provisions.

Many consumers have the power to choose an electricity and natural gas supplier, like AEP Energy. If your home is located in a deregulated state, you can choose who supplies your generation and transmission services and what price you pay for it. This allows you to choose the supply plan and contract length that works for you. To learn more about how energy choice works and its benefits, click here.
Enrollment
No. Most Public Utilities Commissions have only allowed investor owned utilities to participate in electric choice. Municipal electric cooperatives do not participate in electric choice.

Eligibility rules for assistance programs can vary by state and/or utility. Please contact your local utility for more information. In Ohio, unfortunately customers currently enrolled in PIPP or PIPP Plus are not eligible to enroll with AEP Energy.

Unfortunately, if you owe money to the local utility, you are not eligible to enroll with AEP Energy until your balance has been paid.

No, AEP Energy will take care of notifying the local utility. Enrolling with AEP Energy does not eliminate or cancel your current local utility service. You will remain a customer of your current local utility as they will continue to read your meter, send you one bill that contains all of your charges and provide maintenance and emergency services.

In most cases, your service will begin on the next available meter-read date after your local utility accepts your enrollment. This typically takes up to 45-75 days after we receive your enrollment form.

Switching fees are a cost imposed by your local utility (with the exception of Pennsylvania) that you may incur as a result of changing suppliers. However, AEP Energy will cover those charges. Please note – switching fees should not be confused with early termination fees. Many price plans do not include an early termination fee, however, please carefully review the terms and conditions of your contract.

Many of our price plans do not have an early termination fee if you cancel prior to the end of your agreement. However, please carefully review the terms and conditions of your contract.

Yes, our price plans will require that you enter into a contract. Your agreement will outline the terms and conditions including your price and term length, as well as cancellation and renewal provisions.

You will need to provide AEP Energy with your account name and service address as listed on your utility bill, as well as your utility account number. Some utilities use various forms of account numbers or identifiers for their customers. Click here to use our Utility Number Reference Guide to help you find your utility account number and identify what type of information to provide AEP Energy.

It's easy to enroll with AEP Energy! Simply enroll online by browsing the price plans for your area or give us a call at 1-855-300-7192.