Supplying energy for a brighter future.
Whether you're taking care of a home or taking care of business, AEP Energy can help power a brighter future.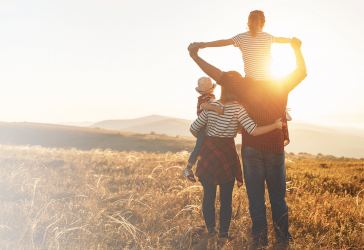 Support Green Energy
Protect your home and environment from rising energy costs!
When you enroll in ECO-Advantage®, you will be helping the environment while protecting your home from rising energy costs by supporting renewable energy resources.
As an added bonus, because of your enrollment, AEP Energy will contribute $30 to Green Energy Ohio (GEO).
To enroll, you can select your local utility below, complete the enrollment process, and GEO will receive the contribution.
You can also call 1-877-923-7728 and mention promo code: GEO; to the service representative.
Support Renewable Energy Certificates (RECs) generated from wind

Promotes energy independence

Continue to receive one bill from your local utility
AEP Energy service is available for eligible residential customers in AEP Ohio, DP&L, Duke Energy Ohio, Toledo Edison, Ohio Edison and The Illuminating Company utility service areas. AEP Energy's price excludes certain taxes, utility distribution and transmission charges and other utility charges and fees. You may terminate your agreement early without penalty. The environmental disclosure can be viewed at AEPenergy.com. For more information, call toll free 1-877-726-0218; write to AEP Energy, PO Box 3489, Chicago, IL 60654; or visit AEPenergy.com. Green-e Energy certifies that ECO-Advantage® meets the minimum environmental and consumer protection standards established by the non-profit Center for Resource Solutions. For more information about Green-e Energy, write Green-e Energy, 1012 Torney Avenue, 2nd Floor, San Francisco, CA 94129, or log onto www.green-e.org.