FRee Webinar: reserve your spot
How to Approach Solving Your Sustainability Goals (Part 1)
Register today! The webinar is Wednesday, June 7.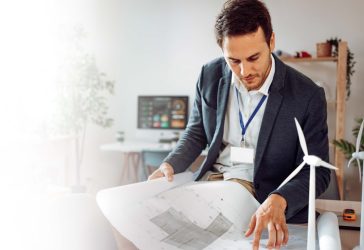 How to Approach Solving Your Sustainability Goals (Part 1)
As organizations look to form their commitments and execute on prior commitments, it can be overwhelming. There are many factors at play, from diverse facility characteristics, varying energy markets, rates and structures across different markets, assessment of efficiency and on-site solar resource potential and availability of off-site renewable options. To learn more, please join us for our free webinar!
During this educational webinar, industry experts will guide you through identifying and addressing your sustainability objectives. Gain valuable information and useful tips on implementing sustainable practices within your organization and community.
Attendees will learn:
Effective approaches for organizing the tasks associated with sustainability planning
Pitfalls, drawbacks and advantages of various approaches to execute sustainability and decarbonization initiative
Examples of organizations that operate successfully
Speakers
Brandi Nye, Managing Director of Business Solutions

Brandi is an expert in her field with professional experience  in the sustainability industry. Not only does Brandi have solid base knowledge, but she continues to grow her acumen through various learning and development experiences. Brandi is a creative and thoughtful utility professional with expertise in regulatory and utility operations.

Brittany Strumbel, Customer Program Management Lead

Brittany has a history of working in the energy industry alongside utility partners and industry leaders. She has experience in managing multiple utility energy efficiency programs—residential and commercial.
Webinar Details
Wednesday, June 7
12:30 p.m. EST
The webinar will be hosted on Microsoft Teams. After you register, you will receive a confirmation email with details regarding how to log in to attend the webinar.
Register now
Can't Attend?
If you can't make it to the live webinar, enter your information below and we'll email you a copy of the recorded webinar after March 14. If there's a reason you can't attend, please enter it below. We appreciate your feedback and want to make sure our webinars work for you!
AEP Energy is redefining the future of energy.
To learn more about AEP Energy's capabilities, check out our brochure.