FRee Webinar: reserve your spot
Backup Power Generators: I Know the Benefits, But How Do I Offset the Costs?
Register today! The webinar is Tuesday, March 14.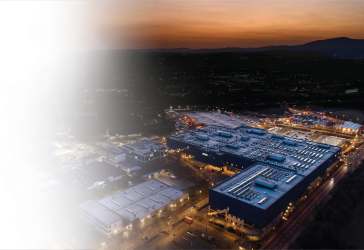 Backup Power Generators: I Know the Benefits, But How Do I Offset the Costs?
Whether your business needs reliable energy supply during power outages or you are hoping to avoid elevated energy prices during high demand periods, backup generators can be a vital and cost-effective approach to keeping your business running successfully. For many it is critical to maintain operations, avoid undue financial losses, and stay competitive. However, many are unsure of the positive impact backup generators can have on their business goals, as well as what options are available to offset the cost of the equipment and maintenance.
In this webinar, you'll learn:
The revenue streams to offset the costs of backup power generators
Telltale signs that you could benefit from those revenue streams
The relationship between ever growing solar and wind and backup power generators
The advantages associated with resiliency as a service
Speakers
Dan Smies, Managing Director of Business Development & Strategy

Dan has over 20 years of experience in helping customers manage their energy costs through the implementation of asset-based products and services.

Victor Hoerst, Director of Business Development

Victor has over 20 years of industrial project development and execution experience.
Webinar Details
Tuesday, March 14
2:00 p.m. EST
The webinar will be hosted on Microsoft Teams. After you register, you will receive a confirmation email with details regarding how to log in to attend the webinar.
Register now
Can't Attend?
If you can't make it to the live webinar, enter your information below and we'll email you a copy of the recorded webinar after March 14. If there's a reason you can't attend, please enter it below. We appreciate your feedback and want to make sure our webinars work for you!
AEP Energy is redefining the future of energy.
To learn more about AEP Energy's capabilities, check out our brochure.