Why Switch
Take control of rates and options with a better energy supplier.
With AEP Energy, you can get lower prices, fixed-rate plans and planet-friendly options. So you have the peace of mind that comes with knowing what you'll pay.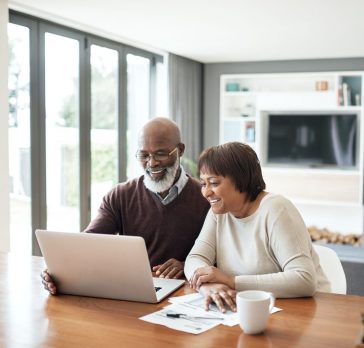 Why AEP Energy
AEP Energy gives you

more options.
Whether you want to save money or go green, AEP Energy gives you the power to choose wisely.
A+ Better Business Bureau Rating

Rely on the energy supplier that gets great customer ratings.

525,000 Customers

Hundreds of thousands who are happy with their experience.

Renewable Energy

Energy plans that provide planet-friendly alternatives.
Price Transparency

Get the peace of mind that comes with always knowing what you're paying.

Reward Dollars

Earn home technology products that help you decrease energy usage & reduce costs.
WHy Switch
Four great reasons to switch.
Uncertain about changing your supplier? Trying to decide if it's worth the time? Here are four important reasons to make a change for the better.
Get A Better Billing Price
Lower the rate you're paying per unit of energy consumed to lower your energy bills.
Stop Paying Variable Rates
Get a fixed-rate plan that doesn't ebb and flow with seasonal demands.
Reduce Carbon Footprint
Do your part to protect the environment by getting your energy from green sources.
Enjoy Peace of Mind
Stop worrying that you're overpaying or getting duped by your energy supplier.
Why do residents choose AEP Energy?
AEP Energy is an electricity provider that serves hundreds of thousands of customers. Read what some of our customers have to say about their experience.
I am into my second contract with AEP Energy, and have been more than satisfied with their service, affordable pricing and long term contract offers. The staff is knowledgeable and courteous. They address your concerns and answer your questions so that you completely understand their contracts.

Erica L.

Belleville NJ
Signing up for service was easy and fast. Follow up was exceptional, including confirmation that all information was received and correct. This has been an issue with other suppliers in the last. Great price and a selection of contract periods was a nice addition. They have an awards program that drew my attention, and I can't wait to see how that benefit plays out. Customer service to this point has been exceptional.

Sid A.

Columbia, MD
I have been with AEP Energy for a few years. I chose AEP Energy because they normally have the lowest gas and electric rates in my area and they are very easy to work with. Additionally, there are no termination fees in the event you decide to transfer to another provider. I would recommend AEP Energy as your provider.

Beverly H.

Beavercreek, OH
We chose AEP [Energy] because we liked the price for electricity that is friendly to Mother Earth. We found it easy to enroll and are grateful to have our needs met while being responsible dwellers on our planet.

Kay H.

Harrisburg, PA
I chose AEP [Energy] because they offer renewable energy credits at a competitive price, and they don't try any shady business. There are no early termination fees, no jacking up the price when your contract ends. Straightforward product description, informing you when your contract ends and moves to month-to-month.

Allison G.

Pittsburgh, PA
AEP Energy offered a plan sourced from 100% wind-generated, renewable energy. Not only did it meet my aspirations, it was very cost-effective. The 18-month plan was very competitive with other renewable and conventional energy providers.

Ed N.

Westlake, OH
AEP Energy has had, in the last two-three years, very competitive prices compared to other suppliers. Also, their customer service is top notch. I would recommend AEP Energy.

Iona W.

Urbana, IL
Pick the energy supplier that puts you in control.
Now's the time to make the wise energy choice. Take control and see what's available in your area.