Why AEP Energy
Why choose AEP Energy?
At AEP Energy, we deliver sustainable solutions and simplify energy management through a holistic, integrated and systematic approach. As an advisory and program management consulting team formed from the roots of an energy company, we empower businesses, organizations and communities across the country to achieve their energy goals. Our aim is to simplify complex energy decisions. Our energy experts share our customers' goals, offer innovative options, lead the way forward, and deliver impactful value throughout our partnership.
Helping Businesses Make Smart Energy Decisions.
Our custom-made solutions are informed by our deep market and industry knowledge and our extensive technical expertise. With our total energy management approach, we ensure all energy components are considered together so you understand your options and get the most value. Our experts provide comprehensive energy and advisory services which include:
Decarbonization Road Mapping/GHG Reporting
Renewable Energy and Resiliency Solutions
Energy Conservation & Energy Efficiency Technology
Beneficial and Transportation Electrification
Energy Supply Management
Demand Management (Demand Response/PLC Management/Load Shaving)
Cost Management Programs (Including Bill Payment Services)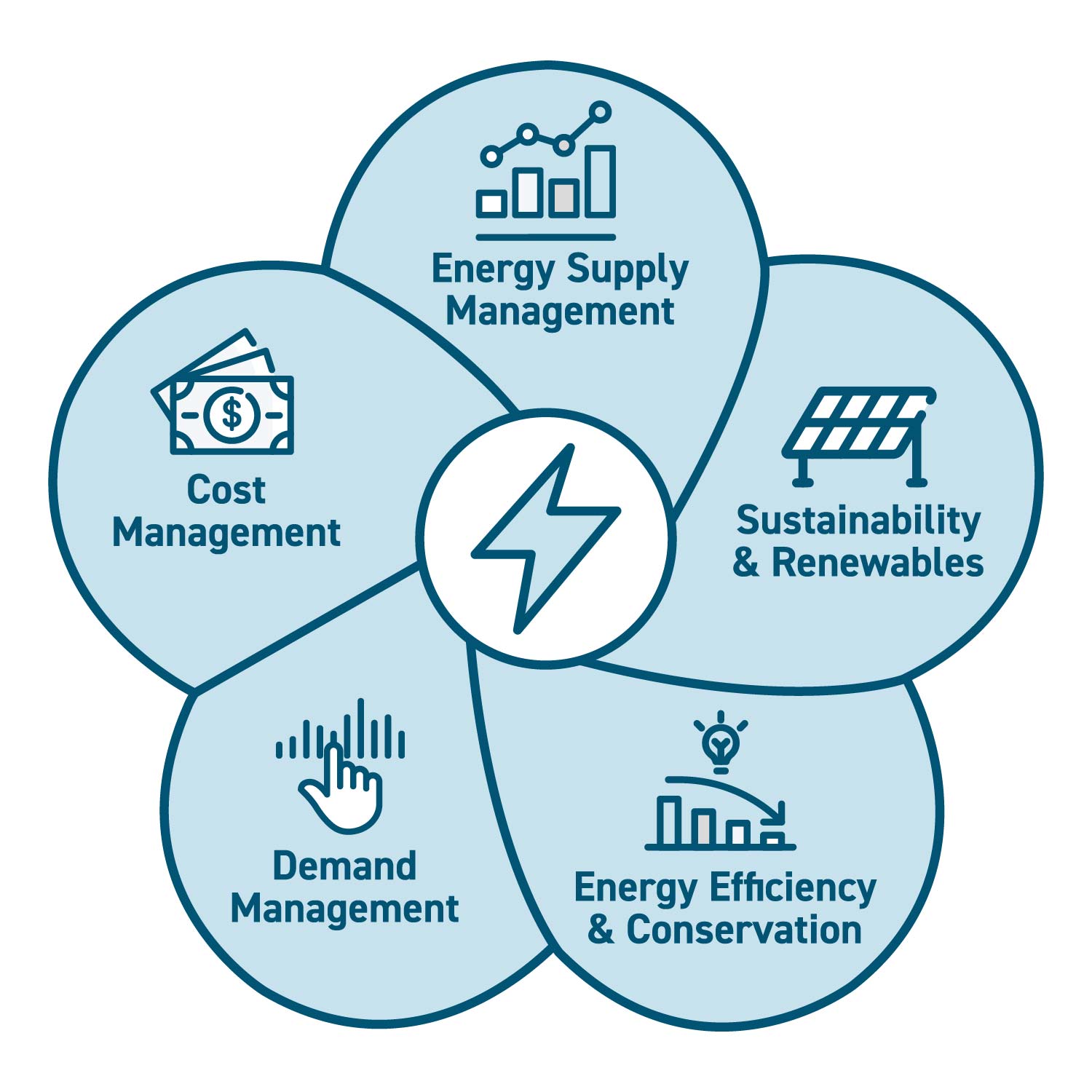 End-to-end service for all of your carbon reduction needs.
Increasingly, environmental, sustainability, and governance (ESG) is at the center of corporate strategy. In this light, carbon can be seen as a financial and reputational liability. Consequently, stakeholder demands for sustainability and decarbonization are driving the need to develop a roadmap to successfully meet emissions reduction commitments, while balancing cost and reliability.
AEP Energy is a leader with national presence in the carbon emission reduction space, including renewable energy solutions, energy efficiency programs and electrification services to enhance your sustainability and decarbonization efforts, wherever you are on your journey. AEP Energy works with you to develop a roadmap that fits your organization needs and goals across your portfolio and delivers reports that prioritize options.
GHG Inventory, Reporting & Management

Decarbonization Roadmap &
Strategy Development

Technical & Financial Assessment & Valuation
Turnkey Execution on Capital, Ownership, Operation & Integration

End-to-end Program Development & Implementation
LEARN MORE
Discover your
custom solution

.

Our Sales Representatives are available to help you identify the right plan for your organization.

Email Us to get started today.