Save up to 30% on your gas bill.
As energy prices continue to fluctuate, you have the power to lock in a fixed rate. Protect yourself from rising energy costs today.

We're sorry, we are temporarily unable to offer natural gas supply plans for residents in the Duke Energy Ohio service area. Please check back in a few days. If you have any questions, please call us at 866-823-6738.

Looking for Small Business service?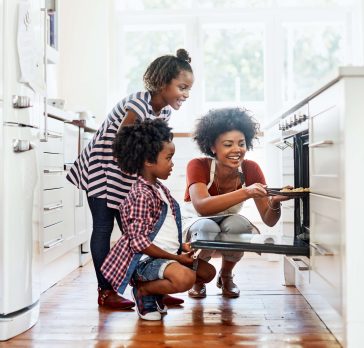 Why AEP Energy
An energy supplier built for you.
When it comes to energy, customers want stability in service and price. Backed by more than 100 years of energy experience, AEP Energy focuses on delivering energy that saves you money and reduces your impact on the planet. We supply energy to more than half a million residential and business customers. Hassle-free switching gets you protected energy rates, green options, and much more.
Earn Rewards

Earn Reward Dollars to use in AEP Energy Reward Store.

Fixed Prices

Keep the same reliable service and get fixed price protection.

Cancel Anytime

You can cancel anytime if you are not 100% satisfied.
Hear from our customers
Join half a million people who have switched to AEP Energy.
AEP Energy has been great! They send you a reminder when your current rate is about to expire and renewing at a new low rate on their website was extremely easy. There is a nice rewards program also and they send fun, informative emails out every so often. I am very pleased with my AEP Energy experience!

Katrina G.

Jefferson, OH
I was very happy to learn that AEP Energy has a 100% green energy option at a VERY competitive rate. In fact, my rate for the coming year was lower than the previous year. I know others who are looking for a green energy option and I am going to be sure they check out AEP Energy! Everyone should sign up for 100% green energy.

Peggy B.

Camden, OH
As a repeat subscriber to AEP Energy's renewable energy program, I have been very happy with every aspect of this service. The rates are fair, the website is easy to navigate and it was a simple process to switch to AEP Energy from our regular electricity provider. It is so important that our country expands its capacity for green energy sources, and I have been very pleased to be able to direct our household energy dollars toward support of wind power.

Kathy C.

Cincinnati, OH
After a bad experience with another provider I contacted AEP Energy. Their rates are considerably lower than my local provider and their customer service is top notch. I have renewed my enrollment several times and will continue to use AEP Energy.

Michael J.

Brookville, OH
AEP Energy gives you a better energy experience.
With AEP Energy, you can save money, go green, avoid billing surprises, and much more.
Get a better price
Lower the rate you're paying per unit of energy consumed to lower your energy bills.
Stop Paying Variable Rates
Get a fixed-rate plan that doesn't ebb and flow with seasonal demands.
Reduce Carbon Footprint
Do your part to protect the environment by getting your energy from green sources.
Enjoy Peace of Mind
Stop worrying that you're overpaying or getting duped by your energy supplier.
Industry Overview
How does Energy Choice work?
In the old days, the same company that generated energy also delivered it. That led to monopolies, which affected prices and service.

Many states passed rules that separated the energy producers, suppliers, and deliverers. This helped eliminate monopolies.

A limited number of companies in the U.S. generate electricity from raw materials. These producers sell that energy to suppliers.

Suppliers, like AEP Energy, buy energy from producers so customers have access to more options. They work with local utilities to deliver that energy to your home.

No matter which supplier you choose, your local utility company uses its lines and pipes to deliver your energy. They also read meters, do repairs and send your bills.

Access to multiple suppliers means you have the power to select a company that provides the service, price, and innovation you prefer.